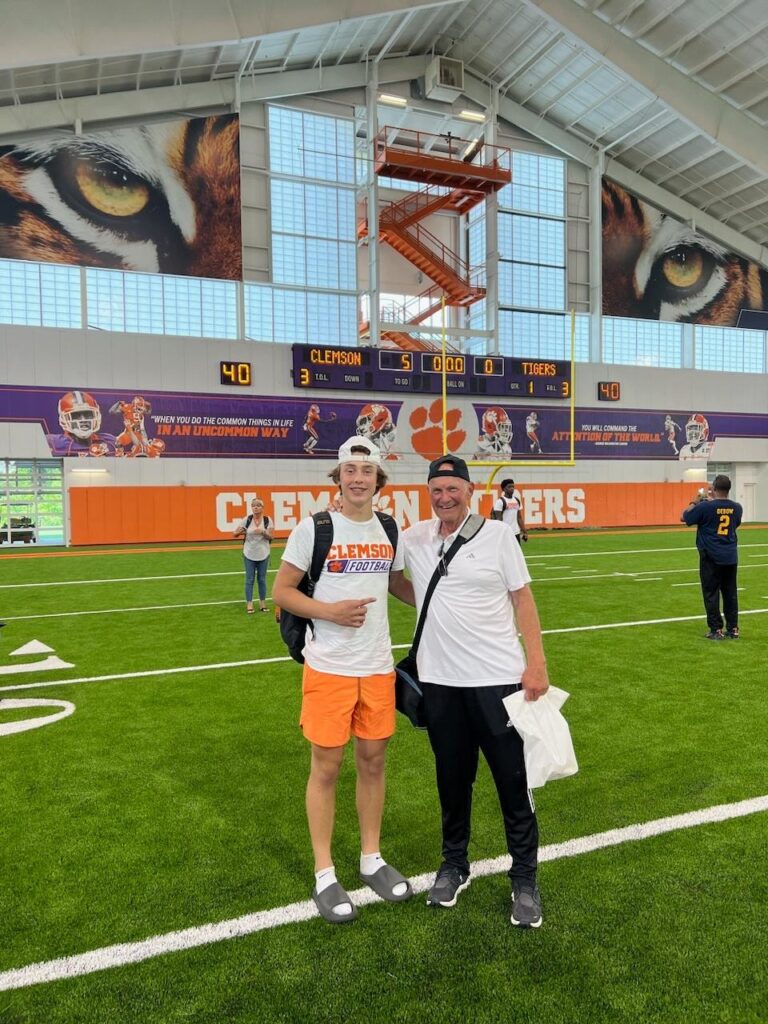 Kaden Hines my outstanding young Freshman QB, who will be playing this fall for Coach Maurice Douglas at Springfield HS in Springfield, Ohio where he will be just a sophomore! Yes, that is the former Great from the Chicago Bears, where he had a long outstanding career in the NFL.
This was the first camp of the year for Kaden and he dove in like an experienced much older QB. He was in the top three and I say number one in the camp for overall performance of the 2026 grads. Coach Riley, OC and brother of Lincoln Riley the head coach for USC was impressed. Certainly, Kaden's feet and ability to move in the pocket were among the top QBS there, and the entire day his ball stayed with that tight spiral he normally throws and his throws had excellent fire power while throwing on the run or in the pocket. Overall performance B+.
Dabo Swinney, was Dabo, and we enjoyed every minute of his philosophy of living which as a lot of you know, mirrors mine. It was great to see him and talk with him again. Still on top as far as coaches go in my book.
I was extremely proud of Kaden Hines who held his head high and competed every moment he was there and I believe this is just the start of bigger and better for this talented young QB. Watch for him as he continues this camp season at Cincinnati, Michigan State, Ohio State and Indiana. God, has an awesome plan for this young man, I believe. Coach Sink