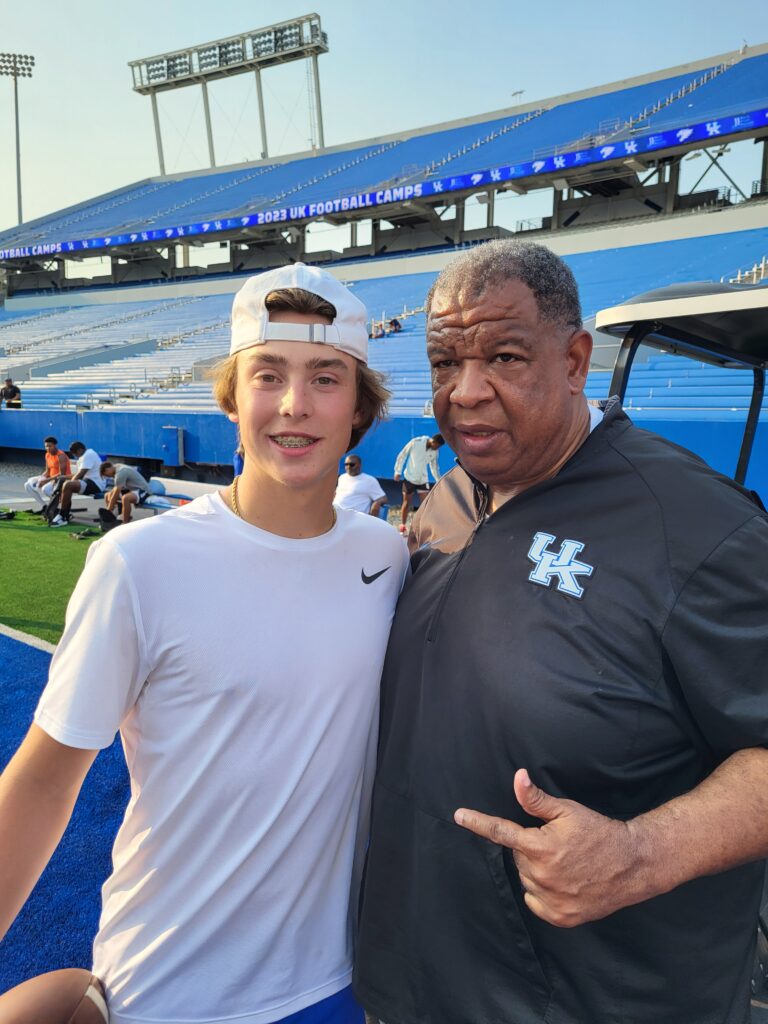 Sunday was fast and furious in the Coach sink world as we took QB Kaden Hines my young Sophomore to be, to visit the Kentucky Wildcats in Lexington, Ky. Kaden is pictured here with Mr. Kentucky Football and outstanding coach Vince Morrow, Associate Head Coach/Tight Ends/Recruiting Coordinator/NFL Liaison, who is over all recruiting for the Cats. It was also good to see my friend Mark Stoops HC extraordinaire and a member of one of the all-time great family coaching trees, along with Mike his brother who also coaches Linebackers.
Kaden was all over the complex throwing routes on air and one on ones in the stadium, then out on the practice field then called back inside Kroger Field, to finish the competition with the top QBS at the camp.
I am so looking forward to Kaden Hines being with a different set of Wildcats and that is the ones at Springfield HS where Maurice Douglas is the HC and where they were runners up State Champions in the largest division (D1) in the State of Ohio. Kaden moves tomorrow to join this great team of talented football players and coaches and he can't wait !
Pictured is taken at the beautiful Kentucky Football complex.