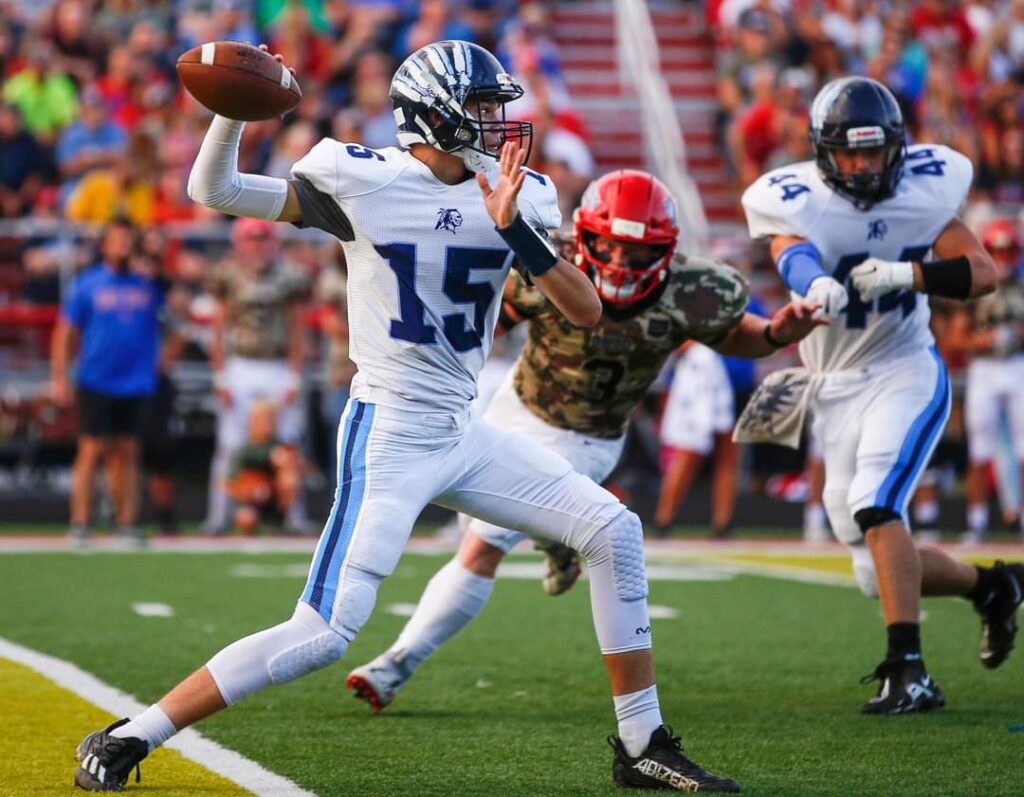 I do not make a habit of posting articles on young players on their way up the ladder, but I have been impressed with the work ethic and concentration of this young man Lucas King from Adena HS in Frankfort Ohio. Lucas is a 2026 year graduate and his vital signs for a QB are very good. That is, he stands 6'4″ and weights 180 lbs. and is athletic. He played on special teams, and played very well on the defensive side of the ball as a free safety.
So, the future is bright for this young QB and it will be interesting to watch his development under Coach sink's watch. He would love to play out west for the University of Wyoming so it looks like he is a Cowboy at heart. Take a look at his highlight film below.
On offense, he was the QB and had to be most of the offensive duties for a program that was in a total rebuild. His head Coach, Coach MIller did a tremendous job at getting the program turned but did not have a lot of wins his first year. In spite of that, Lucas was named First Team All-conference which shows what a dominate player he was this year and how much he was respected by his competitors. His stats are very good considering these factors. He threw for 1469 yards and 10 TDS and ran for 169 yards and 1 TD for a total of 1638 all-purpose yards and 11 TDS.
Lucas' great desire is to play out West for the University of Wyoming, so I guess he really is a cowboy at heart. Looking forward to watching this guys development under the watchful eye of Coach Sink. I will try to get his highlight film posted but if not here is the Link. Lucas King http://www.hudl.com/v/2MFTNR