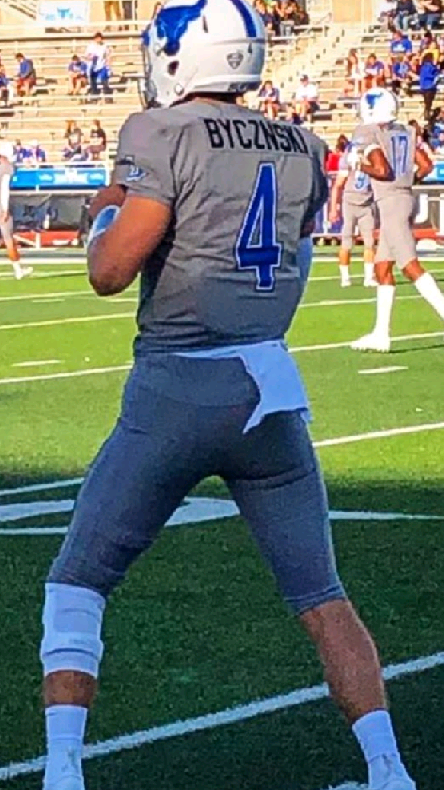 I am really excited to see 4 of my QBS, all playing College Football tomorrow. These four are all QBS I have coached in High School and beyond. Trevor Bycznski, Matt Carlisle, Connor Vierstra and Blake Horvath, and they are listed in the order I started working them.
Trevor Bycznski is a 6'5″ 235 lbs. starting QB for the University of Buffalo in Buffalo, NY who had an excellent career in HS at Berea Mid Park in Berea, Ohio and was a first team All-State selection as a Senior and has been at Buffalo ever since. Trevor with a very good year this year might have a shot at playing in the league as he is a pro-typical size and ability to throw the ball hard and strong and accurate.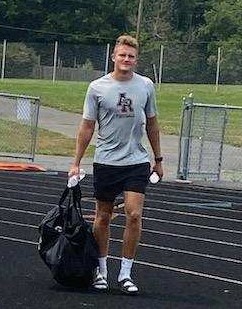 Matt Carlisle 6'4″ 225 lbs. and will be the starting QB for Edinboro U of Pa. and has had quite a career after graduating from Newark Catholic HS where he was first team All-state in his division. He then started his college career at Youngstown State and then American River Juco in Sacramento calif. where he played an entire year with 2 broken ribs and a torn ligament on his right side (throwing side), so that, did de-rail him from showing off his fabulous throwing arm. He basically ran the ball which he does with outstanding results. He then went to the portal and chose the best opportunity for him which is Edinboro and He will take the field tomorrow against D1 Duquesne in Pittsburgh and Coach sink will be there to watch him. Matt stills has 3 years to play so he has a great shot at making the league with his ability to throw with the best in the business, and his field general skills are awesome.

Connor Vierstra 6'5″ 215 lbs. is an awesome young football man and is starting tomorrow at Marietta college in Marrietta, Ohio where he has been since his All-State first team HS career at Lakewood HS in Hebron Ohio. Connor opens the season against St. Johns Fisher at 1 pm tomorrow. Connor loves sports and he has a big career ahead of him in about any direction he wants to go including coaching. Connor also has a big strong throwing motion and plays the QB position like a pro. Connor was a multi-talented athlete and played several sports in HS.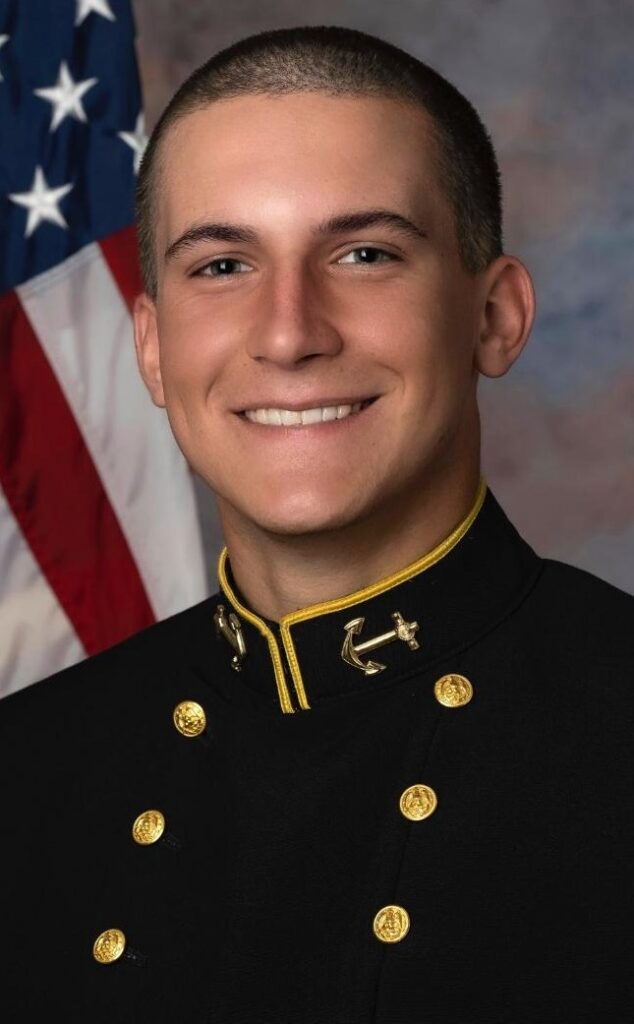 Last but certainly not least is Blake Horvath QB 6'1″ 195 lbs. and is playing for the US Naval Academy, in beautiful Annapolis, Md. Blake is one of the quickest, fastest QBS I have ever coached, and he missed getting on the field against Notre Dame in Ireland in the opening game and the reason is they just plain didn't throw the ball. Blake not only can run that offense he can throw the ball 50 + yards down the field with accuracy and a quick delivery that makes him a lethal threat at the QB position the likes of which I have rarely seen in college football. I am sure the mid-shipment coaching staff will discover all this as soon as they play him, and that might just be next week when Navy plays Wagner U. from NY at 3 pm. Blake Horvath, remember the name, you will hear a lot from this guy as soon as he hit's the field.
Great group and more coming soon of Coach Sink coached QBS.