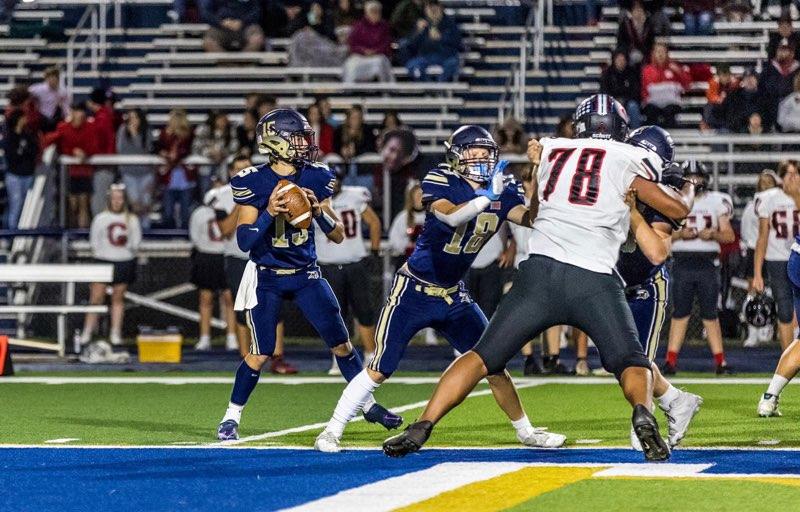 Kaden Hines 6'1″ 180 lbs. is my outstanding Freshman QB playing for Mark Webers Teas Vally HS Vikings, who lit up the sky Friday in a great performance against Circleville HS from Circleville, Ohio. Hines threw for 268 Yards completing 21 of 33 attempts and 2 passing TDS. He was complimented by Senior RB Richard Odum, who ran for 65 yards with a 5 yard per carry average and RB Gavin Karshner's 45 yards.
The 2 TDS were caught by Senior Gavin Sparks and another sensational Freshman, Trent Wolport. What a team Kaden and Trent will make for the next 3 years for Coach Mark Weber
Kaden Hines above is shown closing up in the pocket so he can deliver one of his rocket sideline throws to the left side of the field. Actually, when he is paying attention to his proper mechanics he can throw that rocket ball about anywhere. He did it right against Circleville and made them pay to the tune of 28 to 0. Really proud of my young Freshman QB who has a great future ahead and is the kind of kid every great coach would like in their QB room. Kaden Hines, remember the name.