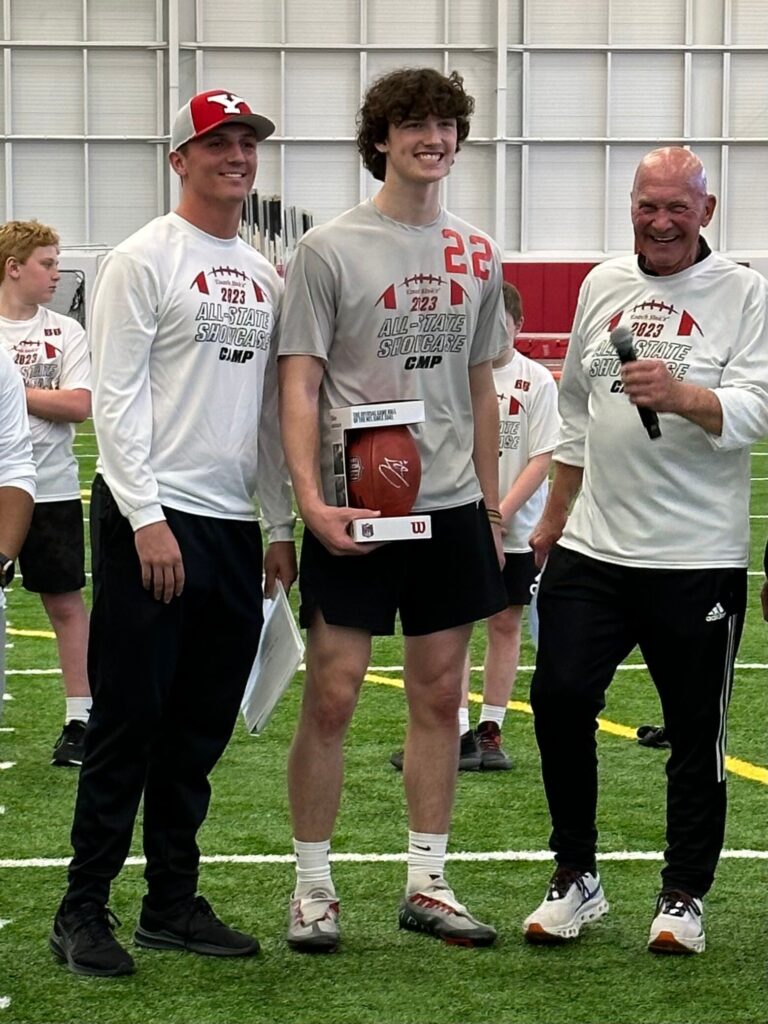 The first time we have had a QB be the MVP of the entire camp but Tyler Cherry dominated the whole afternoon by just being Tyler Cherry and performing on a level that made the voting unanimous by the coaches pretty easy to do. Tyler and Noah Coy from Coach Eric Moore's State Champion Center Grove HS Trojans of Greenwood, Indiana, both came to play and if you haven't read the article from Friday on Noah, schroll down and read it. It is no wonder these guys were the best in the Hoosier State, because their big 6'5″ QB played with poise and polish that it takes to have a great career at the next level in D1 college ball.
He walked away with the highly sought after autographed new NFL football signed by the top QB in the league right now, Joe Burrow of the Cincinnati Bengals. (that's my opinion and in some circles that is worth something.) Thanks, Joe, for your support of our Showcase and this young man should make you proud, as his demeanor reminds of you. Always concentrating and working hard but treating all the other players around him with respect and a love for the game.
Tyler thanks for showing the younger players what it means to have greatness as you journey through this tumultuous ride on the way to the top. He showed you can be the best and be a part of the guys and have fun competing at the highest level.
Tyler Cherry has a good chance of playing on Sunday as he throws the ball with the velocity and accuracy and speed of delivery it takes to be a top QB, so we are anxious to watch him mature as a football player and young man. Really proud of your performance, Tyler, and being chosen The MVP of the Coach Sink's All State QB, WR, DB showcase Camp.