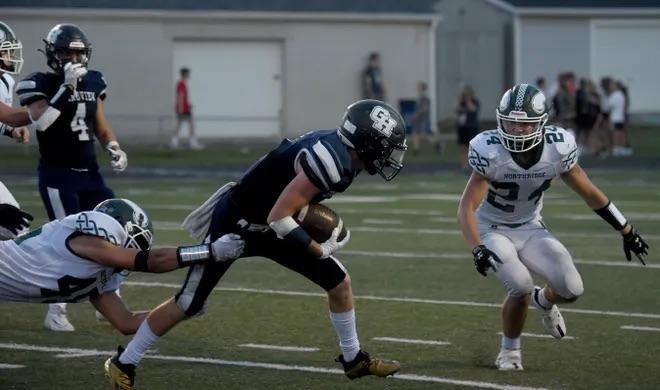 Brody Parsley my Senior QB from Granview Hts. HS in Granview, Ohio is a complete study in Adversity Breeds Greatness which is a plaque I give to all graduating students of mine when receiving their diploma from HS. Brody is a tenacious young man who literally had to sit on the sidelines for 3 years after sustaining a season ending injury every year until his Senior year. He Never wavered, instead he became an outstanding teammate and made the best out of a bad situation and that is why he is My Hero and why this offer means so much to his future.
Head Coach Corey Fillipovich, head recruiter Tre'Quez Parks and OC, Lucas Skibba were all on board to get Brody and give him a 4-year deal to play football at Wilmington U, Wilmington, Ohio. Believe me they recruited the right guy. Brody Parsley is a leader and an excellent athlete and will be able to direct their football team to multi winning seasons at the QB position and also as a very good safety on the defensive side of the ball. Brody will be studying sports management with a coaching minor so don't be surprised if you see his name in the lights in the future for either category. Also, as a side note, Brody will be able to play Lacrosse at Wilmington for HC Gayrck Todd if he so desires.
It has been a pleasure for me to coach a great young man and watch him handle one tough situation after another and do it all in stride with always a positive attitude toward the future. He will be great at Wilmington, congratulations Brody Parsley on your commitment.