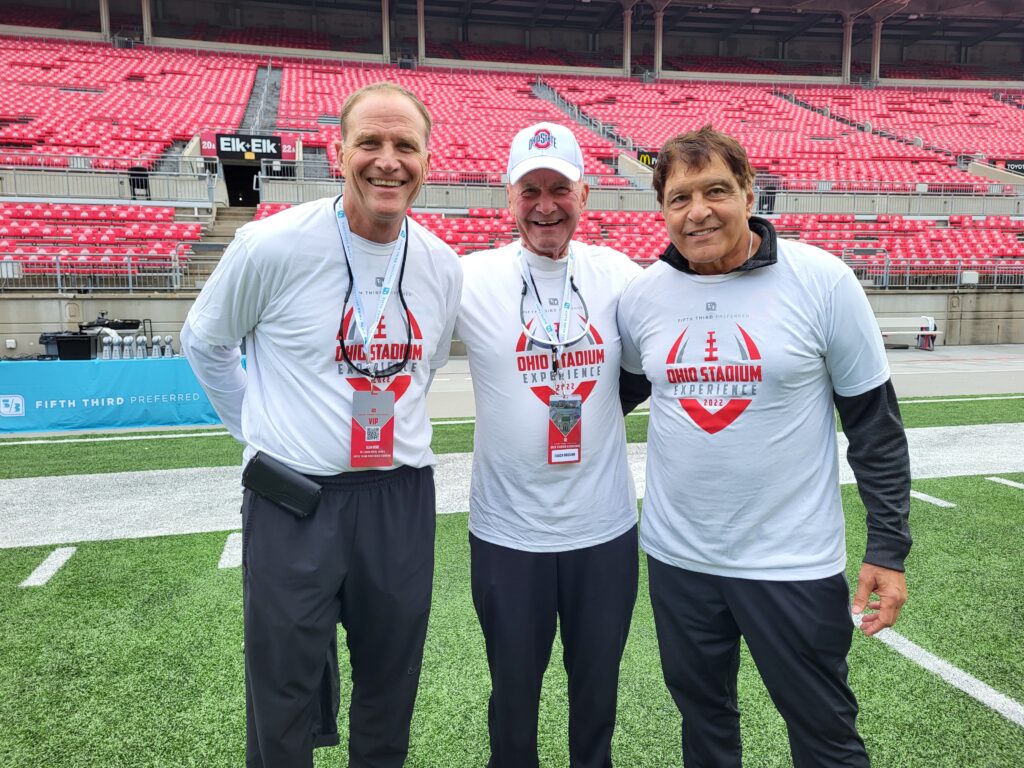 Interesting what we do when we have a little extra time. I have been coaching QBS and WRS privately going on 18 years now and a few weeks ago I received a call from Pro Camps from Cincinnati and was asked if I could do another short camp for them. I have always had a great time coaching their camps because they are always professionally run, so I checked my schedule and found I had a couple of hours to do a camp at the Ohio State Stadium (The Shoe) with a few of the Buckeyes for employees of Fifth Third Bank.
James asked if I would do the QB station and also asked if I had any other top coaches that could help. Immediately one of my best friends in life popped in my mind so I mentioned Ohio Hall of Fame Coach John Majistro who is now coaching defense at Worthington Kilbourne HS in Worthington Ohio. John said, "Sink if you are coaching it I will be there with you."
We had a phenomenal time with TreVeyon Henderson RB and Jack Sawyer DE, and Offensive lineman Jacob James from The Ohio State Buckeyes and enjoyed coaching all the wonderful people from Fifth Third Bank including Kids, to some young prospect players, to Dads and Moms, and even Grand Dad's and Mom's the fundamentals of the game we all love. Coach Majistro and Coach Sink are pictured with the Founder of Pro Camps above in the middle of the Shoe enjoying every minute of a true busman's holiday. We all had a great time with a few hours off from our regular coaching duties.