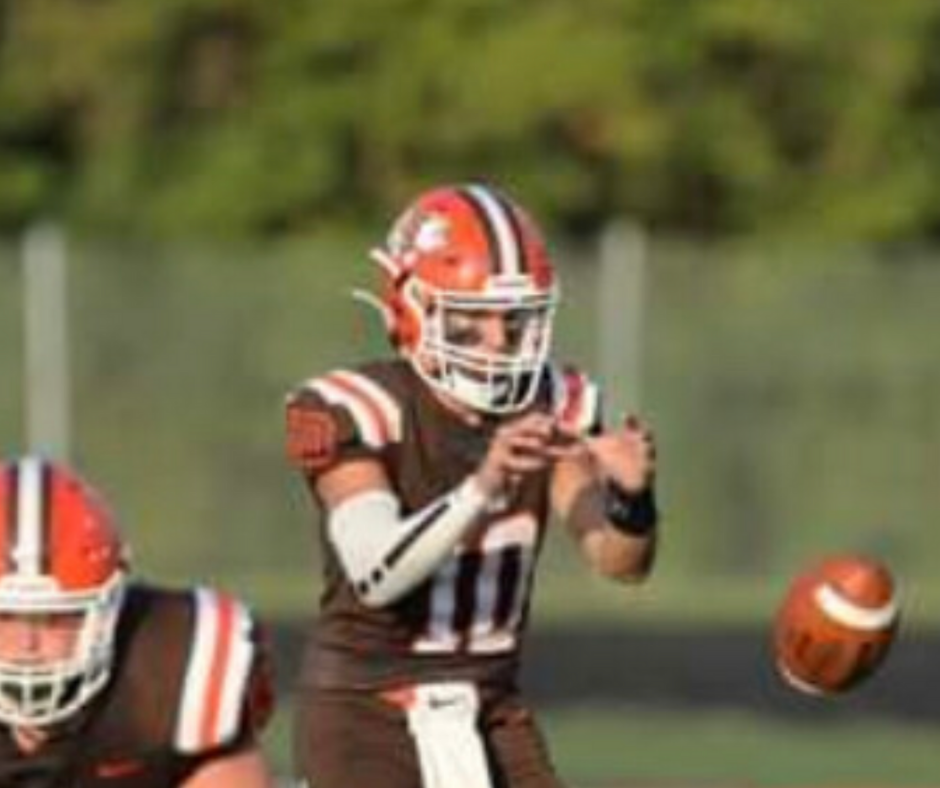 Brayden Bayles my Junior QB certainly came to play and so did the rest of the Bulldogs coached by Tim Ward. Heath opened up the game with a nice scoring drive ending with a 10-yard run for the TD, then Bayles got cooking with a beautiful 42 yard post pattern for the 2nd TD. Next drive culminated with Bayles taking the ball 31 yards and making about 4 guys miss the tackle for the 3rd TD. Bayles wasn't done yet. Then Brayden Bayles the defensive back jumped the out route for a pick 6 taking it in from about 25 yards.
The route didn't accumulate the stats that sometimes a game like this produces as the Bulldog defense was on their game getting the ball back with a short field to score. Pretty awesome night though for my outstanding Junior QB Brayden Bayless and his about 150 yards passing 3 TDS and 70 yards rushing. Final score was Heath 54 Northridge 0.
Playing Newark Catholic this Friday at Heath. Come and see an excellent top 5 QB in the state Brayden and his buddies, they can play.