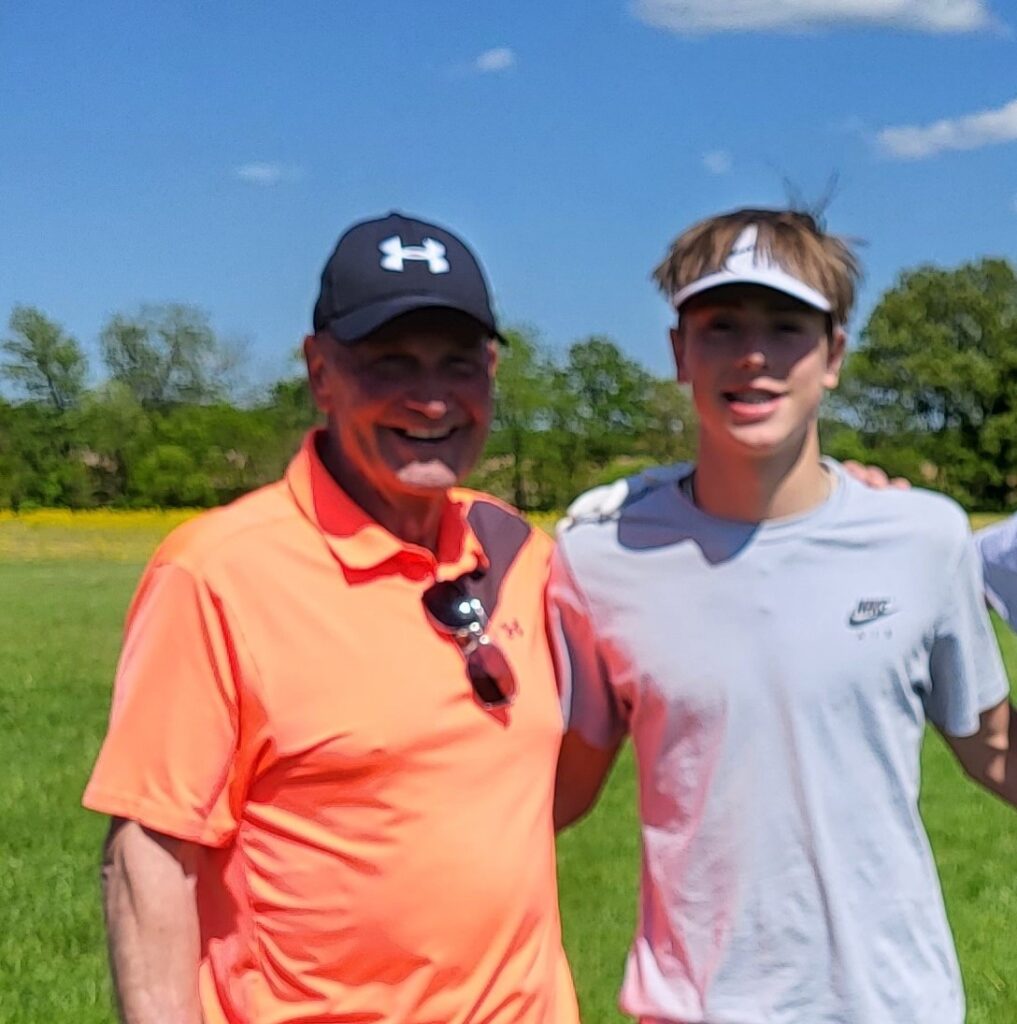 My outstanding young Freshman Kaden Hines QB from Teas Valley HS in Ashville Ohio has good success making his very first Varisty start for Mark Weber's team that seem to be finding their stride. They handed Fairfield Union HS a loss 27 to 14.
The opening play, however, was an onside kick which Fairfield Union recovered but the Teas Valley defense was good and they stopped them. The offense put together a 70 yard drive that Woody Hayes would have been happy with. They ground it out running the ball on every play with sweeps right and left and off tackle and up the middle runs and put it in the end zone for a 7 to 0 lead with 4:20 left in the first quarter.
The next time the offense got the ball they were on the 36 yard line and after a few tries running the ball it was first and 25 and Kaden threw a good under route to the right side and picked up 10 yards to #1 Trey Wolpert his fine freshman receiver. Then a second attempt on the same route but to the left side got 5 yards it was not enough so they had to punt. Fairfield Union then put together a drive that ended with 9:27 left in the second quarter and them scoring to tie it 7 to 7.
After a 3 and out Fairfield Union got the ball at the 50 yard line and in three plays with some excellent defense from Mark Webers team it was 4th and 27 and time to bring the heat on the punter. The Vikings blocked the punt and set up shop on the FFU 27 yard line. A counter to the left made it second and down from the 17 and #7 Rich Odum makes everyone miss and takes it to the house for a 14 to 7 lead with 4:05 left in the second quarter.
After a 3 and out for FFU The Vikings get the ball back at the Fairfield 45 yard line Another good throw by Kaden to #1 Trent Wolpert gets a first down on the 13. Then Kaden missed on a throw to the end zone but came right back and threw another under route to Trent and with good blocking took it to the house for a 21 to 7 half time lead.
After scoring one more time Teas Valley secured the victory over Fairfield Union 27 to 14 and gave Kaden his first victory in his first start as a freshman. He had great help from Seniors #16 Gavin Karshner and # 7 Rich Odum running the ball all night and the defense certainly did their job too. Way to go Kaden Hines, pictured above after a work out with Coach Sink