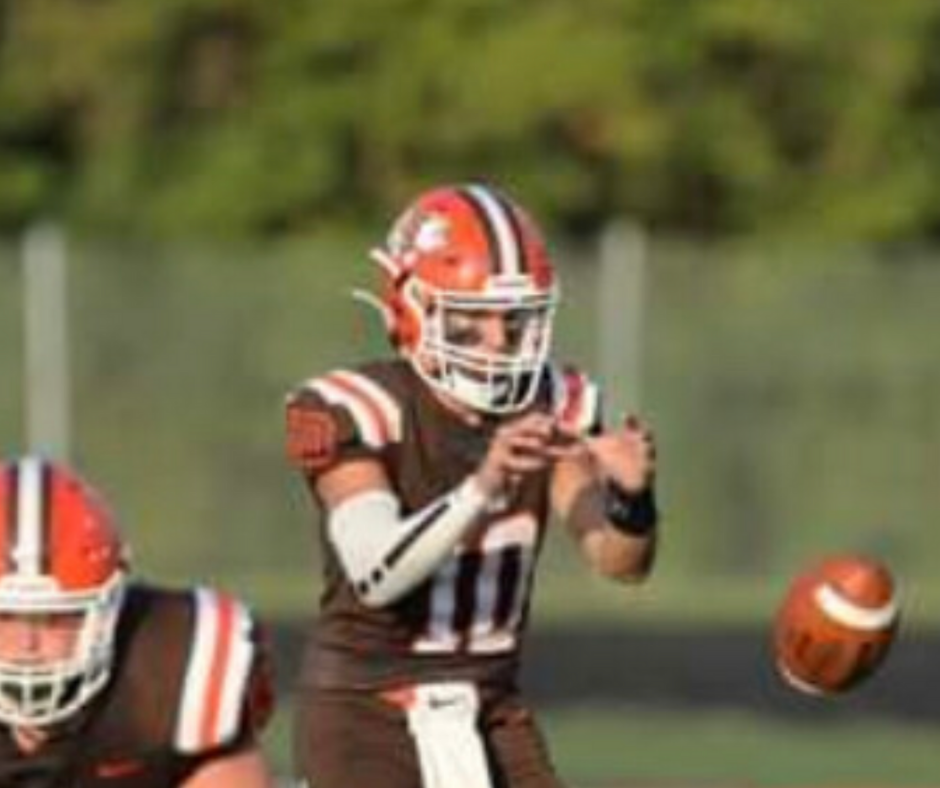 One of a handful of top QBS in the State of Ohio last year as a sophomore, Bradyn Bayles starts his 2022 season with a Bang. Heath HS in Heath, Ohio is where this 6'1″ speedster plays, and by the way owns ALL passing records for the history of the school and he is just a Junior this year.
He lit up the skies and tore up the turf last night as Tim Ward's Heath Bulldogs pulled out a close win over Liberty Union and you guessed it Bradyn Bayles scored the game winner with a 20 yard run around the right end with 45 seconds left in the game. Before that score Bradyn had put up 305 yards of offense with 2 running TDS and one passing TD. This last one made the final score 28 to 27 Heath.
I am so proud of this tough competitor and his work ethic and winning attitude and we are looking forward to seeing what an even much improved Bayles and his boys can do this year.
One of my very special kids that have ever played for me. Go Bulldogs as they face the always tough Licking Valley Panthers next week at Valley.