One of my QBS, Brody Parsley Senior from Grandview Hts. HS in Grandview, Ohio does not know the words Off Season. He is now a 4th year Varsity player that has not seen the field yet for the Bobcats. He has had to live through 3 years of a season ending injury each year before the season started. Each year being projected as the starting QB, however never being able to perform.
Most guys would have called it quits, but not Brody, He just kept on the journey because he loves the game that much. Has he had an off season? No! He never quit working on his skill set and on repairing the injuries and doing the therapy religiously. He is stronger than ever and performed yesterday with Coach Sink and Will Sanzo, one of his favorite receivers for this coming year, and as you might guess from the picture, in weather that was 37 degrees at the start and ended at a brisk, windy 41 degrees. You see, the great ones are never deterred by the small things, but just keep working on their skill set and working toward perfection.
Looking forward to seeing Brody Parsley perform for the Grandview Bobcats and I believe he will surprise all of central Ohio and even the State as a top dual threat QB this year.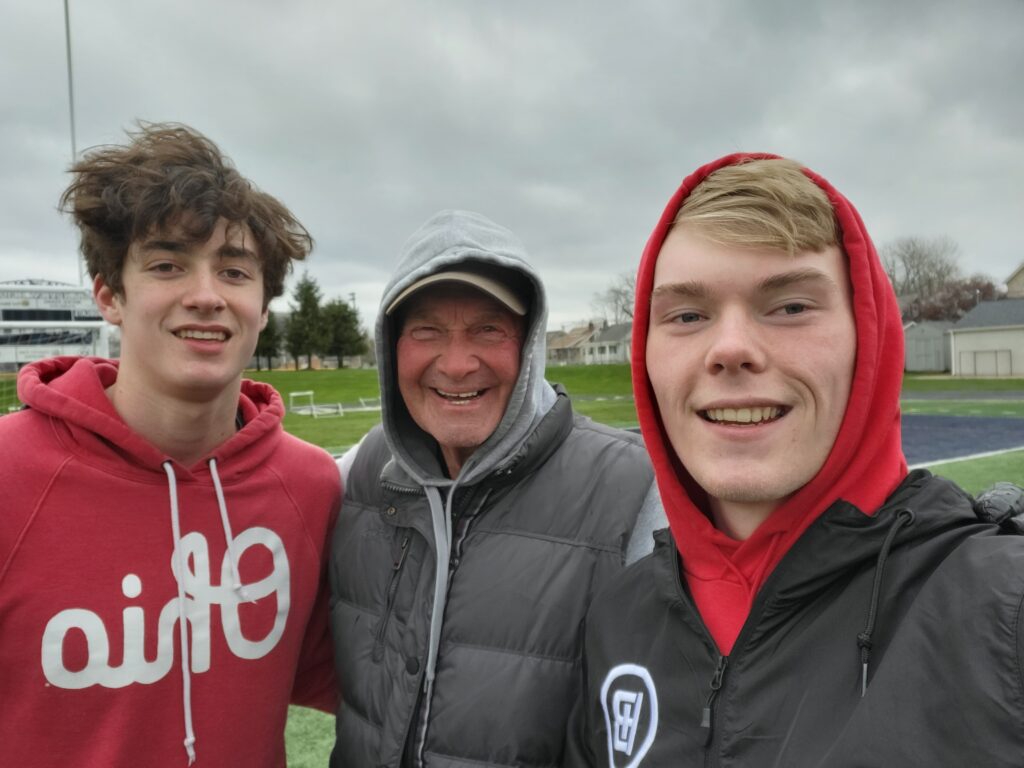 Photo above L to R: Receiver Will Sanzo, Coach Sink and Brody Parsley.