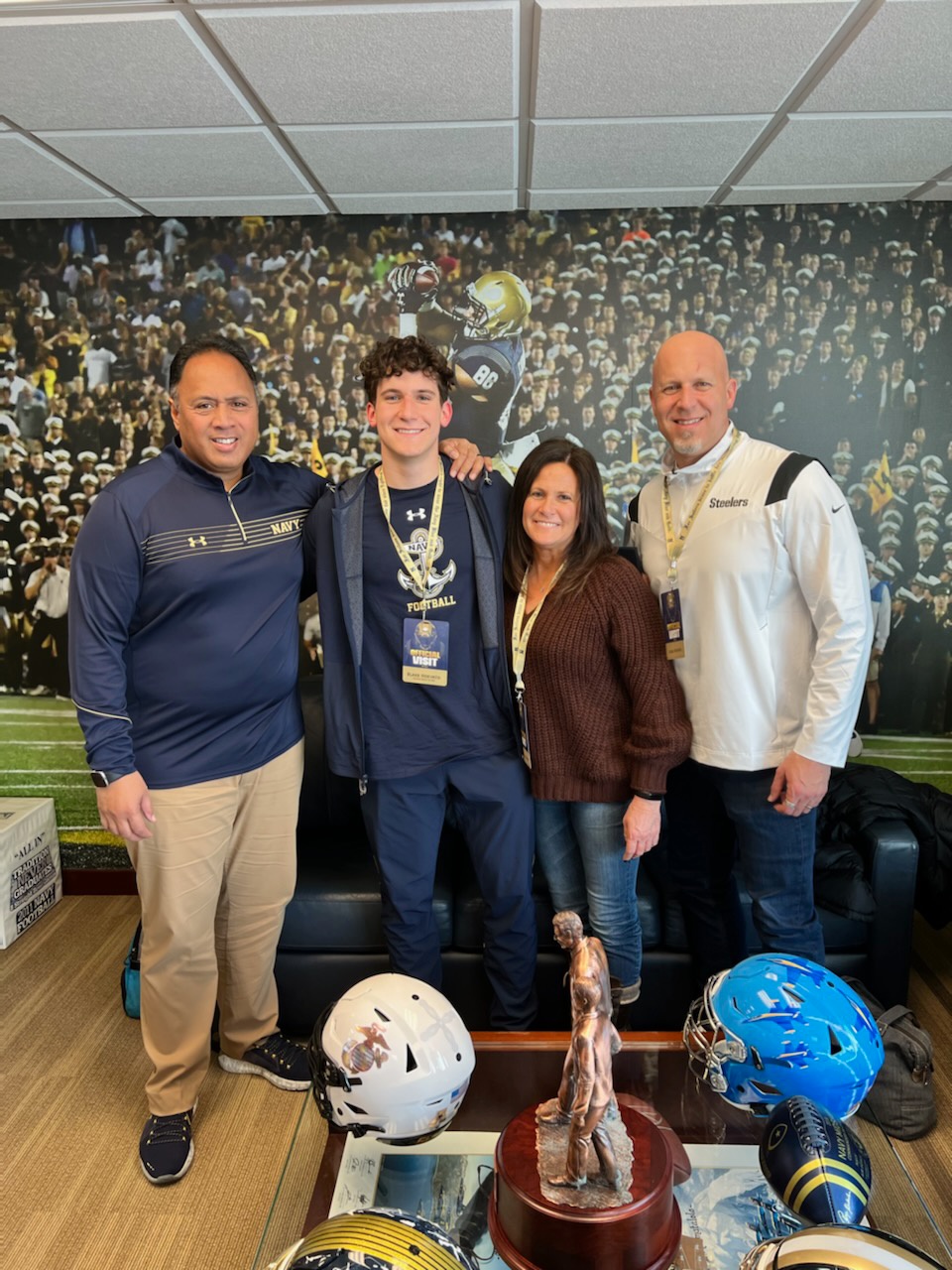 Blake Horvath, my sensational athletic QB from Hilliard Darby who put up 48 TDS in his short career under Coach Santagata and his wing-t offense was just perfect for the United States Naval Academy in Annapolis, Md. After Blake and his family went on the official visit this past week-end, to the magnificent campus and facilities, who wouldn't commit? One of my favorite places in the US to go. The views of the beautiful Bay, and remembering some of the great Americans who have attended and walked the grounds establishes an experience with which most campuses can't compete. Could he be the next Roger Staubach? Maybe !
Coach Ken Nuimatalol and his staff I am sure are excited to have Blake Horvath on his way to them, but I don't think they may know just yet the dynamite package they have recruited. I have been coaching football for 35 + years and private coaching QBS since 2006, so it is hard to amaze me with a new talent on the gridiron, but Blake Horvath and his ability to literally sneak through holes and explode with his quickness and be so hard to get on the ground after that was something to see this year. He picked up, time and time again 3rd and long, and 4th and long situations running with seeming ease, and then when you least expected it, he would drop a quick 3 and lay up a perfectly thrown 50 yarder or more for a TD.
I think you are going to enjoy watching him do this for the Naval Academy and I am positive their opponents will be surprised to see. Blake, who is also an outstanding student will be a great asset to our US Military and the . So very proud of Blake Horvath and can't wait to see him perform for NAVY.
Photo with Blake, coach Ken and his parents.