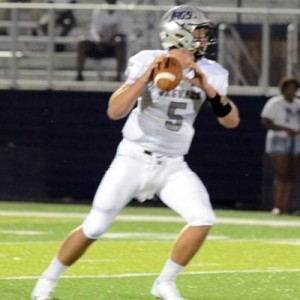 The definition of "Adversity Breeds Greatness" is Will Phillis senior QB (1st team All State and Offensive Player of the Year in OHIO and a multitude of other awards ) at Hilliard Bradley HS.
After playing his final 4 games of his Junior year with a broken foot and winning all 4 of those games, then having surgery and rehabbing all spring and summer last year, he was out of sight from  the recruiters.
As only Will would do, he was asked by the Dr. if he wanted the screw to come out that needed to be removed, he asked "Will I have to miss any games this fall my senior year?"   The DR. said yes possibly 2 games.   Will said thanks but no thanks on the removal of the screw so he played his entire Senior season with the screw in and through much pain delivered a Senior year most QBs just dream about.
The entire story I will post next week after signing day however, it should be said that the season included wins over 3 undefeated rivals Hilliard Davidson, Hilliard Darby, and Dublin Jerome (all ranked teams in the State).   Will Phillis is now 100% healed but has been for only the last 3 weeks and so we were only able to perform for a few very lucky Colleges.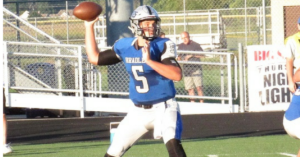 As of last night, Will received offers from both EASTERN KENTUCKY U and KENT STATE U and we still have the week end and a few days next week left before February 1st signing day.  Will is attending Kent State tomorrow on an official visit so we will see what transpires.
I do know this "Adversity DOES Breed Greatness" and in Will Phillis' case, watch out for he is headed to BIG Success in the near future and in LIFE.
Congratulations to one of my  very Best I have ever coached and it will not surprise me if in a few years you are not watching him on Sunday.
Coach Sink