Jared takes a another step forward in what is sure to be an awesome College football career.   He joined the Ohio State Buckeyes on June 15after transferring from East Tenn. State and is making his presence known to everyone.   A great athlete and an even better person, we are so proud to have been a part of his incredible football journey.   Go Bucks and Go Drake.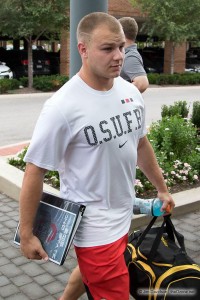 Photo #: 

15-09-09-FB-0400.jpg

Photographer: 

Jim Davidson

Copyright 2015 – O-Zone Communications, Inc.